The Struggle to Claim Our Humanity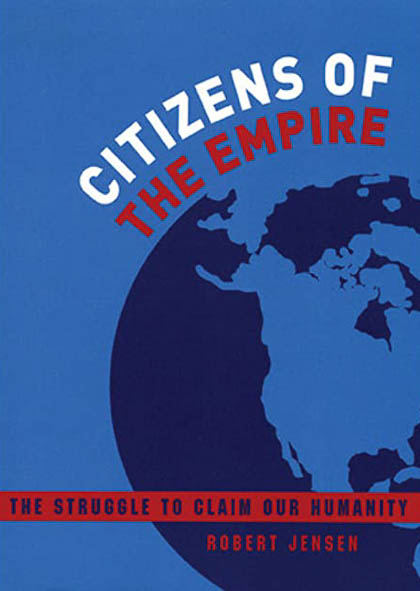 Citizens of the Empire probes into the sense of disempowerment that has resulted from the Left's inability to halt the violent and repressive course of post-9/11 U.S. policy. In this passionate and personal exploration of what it means to be a citizen of the world's most powerful, affluent, and militarized nation in an era of imperial expansion, Jensen offers a potent antidote to despair over the future of democracy.
In a plainspoken analysis of the dominant political rhetoric-which is intentionally crafted to depress political discourse and activism-Jensen reveals the contradictions and falsehoods of prevailing myths, using common-sense analogies that provide the reader with a clear-thinking rebuttal and a way to move forward with progressive political work and discussions.
With an ethical framework that integrates political, intellectual, and emotional responses to the disheartening events of the past two years, Jensen examines the ways in which society has been led to this point and offers renewed hope for constructive engagement.
Praise for Citizens of the Empire:
"He couples his opinions with a solution for those progressive thinkers who want to help, making the book a sort of handbook for people who are looking for new ways to engage fully in the democratic process of citizenship."—Publishers Weekly

" …a small, thoughtful, eminently accessible book, Citizens of the Empire is intended to be a citizen's manual of sorts, an encouragement to a thinking, effective electorate. Jensen's message is meant to be one of optimism, an antidote to the resignation and despair about the future of democracy in the face of increasingly mindless group-think on the part of the electorate and unresponsive policy-making on the part of their elected leaders. The conclusion of this slim volume is to urge the reader, whether or not s/he shares Jensen's political views, to get up and get actively engaged, to reclaim the rights of a citizen of this country, and of the world, in a decisive election year."—Chapel Hill News